Saint Rita was faced with an impossible situation, and through her faith she persevered. Today we pray for her intercession so we might do the same.
Sometimes in life we are faced with situations that seem impossible to solve. Yet even then we know that through our faith we will persevere. St. Rita's intercession can be valuable in these times. After all, St. Rita is the patron saint of impossible cases.
Who was Saint Rita?
Saint Rita is an example of Catholic virtue. Born in the year 1381, in the small village of Roccaporena in central Italy, Saint Rita was orphaned at a young age and was then married off to a cruel husband who often physically abused her. Despite the difficulties she faced in her life, Saint Rita never lost her faith in God and her love for her fellow human beings.
Although her husband was abusive and unfaithful, she never wavered in her attempts to convert him to the good path through her humility and kindness. She would eventually succeed, even getting him to renounce a blood feud of his family, known as La Vendetta (Italian for The Revenge).
His rivals ended up murdering him, but throughout this whole ordeal St. Rita always showed her compassionate side, even forgiving his murderers. In the end, through her work, the feud was be resolved, and the village of Cascia was finally at peace again. Because of this, St. Rita is known as the patron saint of impossible cases.
Throughout her life, Saint Rita displayed great acts of charity and compassion. She was always willing to help those in need, regardless of their station in life.
In 1417, at the age of 36, Saint Rita entered into the religious life, joining the Augustinian nuns at the monastery of Cascia. She spent the remainder of her days in prayer and contemplation, and died on May 22, 1457.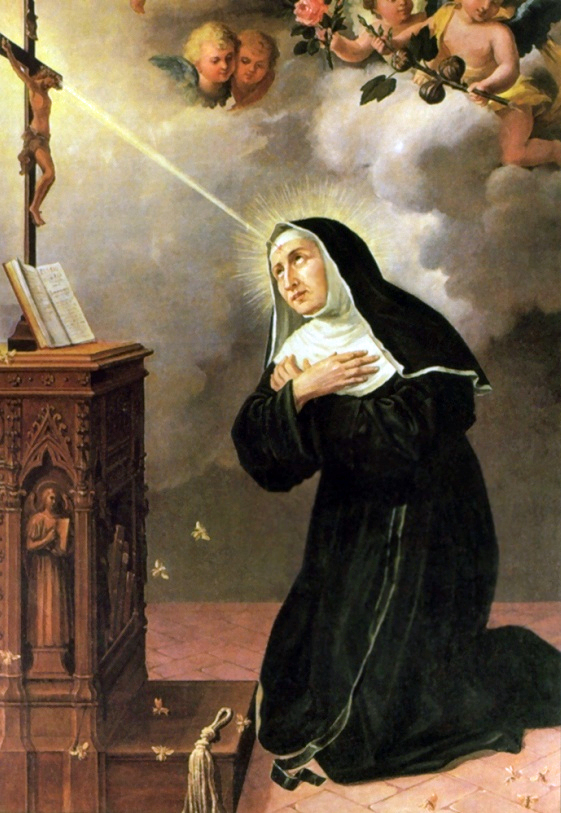 She is a powerful intercessor and is known as the patron saint of impossible causes. Due to her pious nature and unfailing faith, intercessionary prayers to St. Rita are said to be particularly powerful.
Prayer to St. Rita for an Impossible Case
This is a very powerful prayer written to help us during our most troubled moments. It is not a prayer to be said lightly, nor should we pray to St. Rita for selfish reasons. Sometimes in our life we are faced with situations that seem impossible. We must remember that this battle was chosen to us by God, and through our faith we can improve.
Stop and think about your situation as clearly as you can. Once you have a clear mind, say the following prayer:
O Great St. Rita,

You are known as the Saint of the Impossible. I come to you today with a seemingly impossible situation.

I feel lost and helpless, but we know that with your intercession even impossible cases can be solved.

I ask you for a miracle today. I know it is not my place to do so, but I am completely trapped in my current situation, and your intercession would help me improve.

I need your help with (mention the situation you're going through here).

I ask for your guidance and strength as I navigate through this rough patch in my life.

I pray for strength to face the challenges ahead, and for the courage to never give up hope.

St. Rita, I ask you that you share with me your humility, your compassion, and your patience.

Just like you, I never waver in our faith even in our darkest moments.

Please, intercede for me in this moment.

Amen.
What other saints can intercede for me?
St. Rita isn't the only saint known to help in hopeless situations. We also have a prayer to St. Jude, patron saint of hopeless causes, known to work miracles since the time of Jesus.
There is a new prayer for St. Anthony which has been known to provide miracles even in 2023.
Another way to ask for a powerful intercession is by praying to St. Philomena for a miracle.