For most people, imagining what Archangel Michael actually looks like can help them envision while making the Archangel Michael Prayer. While we don't have any scripture to confirm facial features such as hair colour, skin colour or details of that matter.. what we do know is that Archangel Michael is one Powerful Angel.
Arhchangel Michael is a fierce warrior who is prophecised to lead the Angels to victory over Satan in the end times (Revelation 12:7-12), so we know that Michael's appearance is one of a warrior and fighter so its fair to say he has a strong appearance.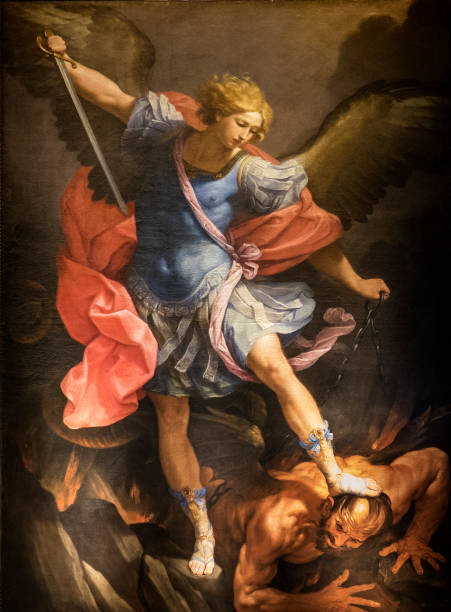 Archangel Michael is Often Depicted With A Sword
As a leader of heavenly armies, Archangel Michael has a powerful sword that emits a wonderful blue light, the sword itself as a whole is the spiritual symbol of power and luminous justice against evil forces. 

In Romain times of early Christianity leaders of armies wore glorious armour and had powerful swords, as Archangel Michael is the leader of heavenly armies he is often depicted similar to a mighty Roman.
So we can see the Archangel Michael looks like a fierce warrior with a big blue sword, wearing the armour of God and big angelic wings.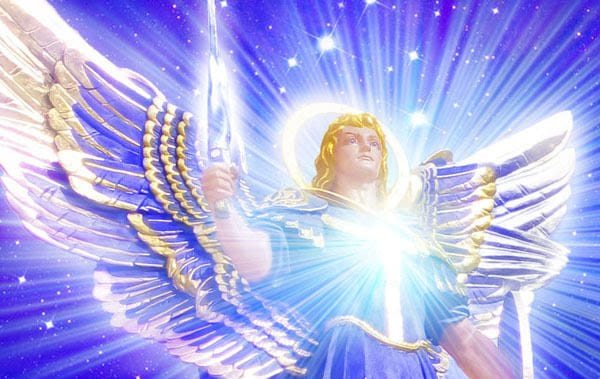 Archangel Michael's appearance is one of a fierce, bold yet gentle character who protects against evil and stands up for righteousness. You will know when you see archangel Michael as he will be blowing his trumpet announcing his return and on the front line fighting against evil.