Valentine's day is nowadays synonymous with romance. But few people are familiar with the story of St. Valentine, a powerful patron saint to help with matters of love and for protection. Learning about this powerful saint is sure to bring you closer to him. We also have prayers dedicated to him for blessings and intercessions.
Who was Saint Valentine, and how did he come to be related to romance?
Saint Valentine was a Christian martyr from the 3rd century. In a time when Christians lived under persecution, Saint Valentine would preach and profess his faith. Once Christian marriages were forbidden by a decree of the Roman emperor, Saint Valentine started performing them in secret. He was eventually arrested, tortured, and beheaded for the "crime" of marrying Christians.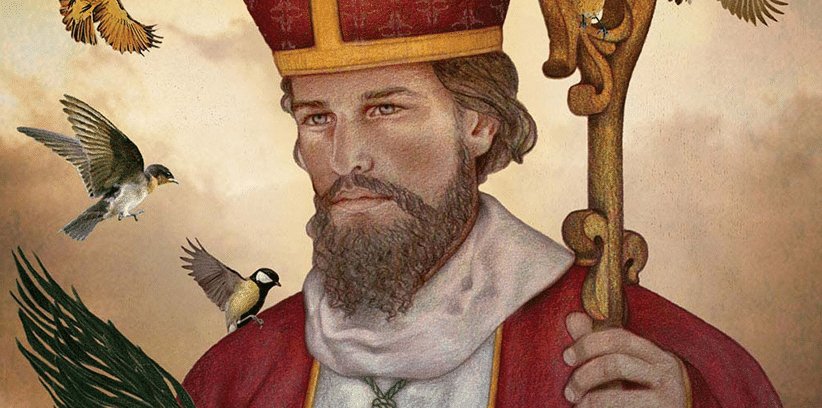 Due to his unfailing commitment of the Holy Matrimony even when his own life was at risk, St. Valentine became linked to romance, and on his feast day of February 14th we celebrate Valentine's day.
Remember that in spite of what St. Valentine's day is often made out to be, the day of St. Valentine is not one to celebrate lust. Remember to pray to overcome lust if this is something you're struggling with.
Is St. Valentine the only saint one can pray to for love?
No! Saint Valentine is sure to offer you a powerful intercession if you pray for him, but praying to St. Martha and praying to St. Barbara for love and protection are also bound to give a powerful intercession.
The saints are not the only ones we can pray to for love. Are you familiar with Chamuel, the archangel of love? He is a powerful entity that can help you and look out for your loved ones.
Prayer to St. Valentine for Married Love
Oh Saint Valentine, patron of love and happy marriages,

we come to you with hearts full of hope and longing.

We ask that you intercede in our behalf before Our Lord, so that our marriage is full of blissful moments and joy.

We know that you dedicated your life to helping couples find happiness and joy in their relationships. We ask that you help us find the same happiness and joy in our own lives. We pray that you guide us towards a love that is pure and true, a love that will bring us closer to God and to one another.

Saint Valentine, we know that true love is not just about passion and romance, but about sacrifice and commitment. Help us to be patient and understanding with our loved ones, to forgive them when they make mistakes, and to always put their needs before our own.

Above all, we pray that our love will be a reflection of the love of Christ, that it will be selfless, unconditional, and enduring. We ask that you bless our relationships and help us to build a love that will last a lifetime.

Oh Saint Valentine, we entrust our hearts to your care. Pray for us, that we may find the love we seek, and that our love may lead us to eternal happiness in the kingdom of God. Amen.

Amen.
Saint Valentine Prayer for Protection
Saint Valentine, faithful disciple of our Lord and powerful intercessor, we turn to you in our time of need. We ask for your protection and guidance as we face the challenges and dangers of this world.

You know better than anyone the trials and persecutions that Christians face, and the power of God's love to sustain and protect us. We ask that you intercede on our behalf before our Lord, that He may strengthen our faith, protect us from harm, and shield us from the attacks of the evil one.

We pray that you help us to trust in God's providence, even when we cannot see the path ahead. Help us to walk in the footsteps of our Lord, who faced persecution and death with courage and faith.

Saint Valentine, we know that you suffered greatly for your faith, and that you gave your life as a witness to the love of Christ. We ask that you help us to be strong and courageous like you, to stand firm in our faith even in the face of danger.

Above all, we pray that God's love may shine through us, and that we may be beacons of hope and light in a dark and troubled world. We ask that you watch over us, protect us from harm, and guide us always in the path of righteousness.

Oh Saint Valentine, we entrust our lives to your care. Pray for us, protect us, and lead us always to the love and protection of our Lord. Amen.

Amen.
February 14th isn't the only day to keep the ones you love in mind. We also have 12 prayers for one's boyfriend for different occasions, as we show care and love for our loved ones every day.